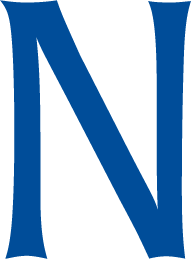 estled in the beautiful Pacific Northwest, at the southwest corner of Canada and the northwest corner of the United States, Multiple District 19 began its tenure as District 19 of Lions Clubs International in 1922. MD19 is an international Multiple District of 9 sub–districts serving 10,000 Lions and Leos in 400 clubs in the Province of British Columbia, Canada, and the States of Idaho and Washington in the United States.
Founded in 1917, Lions Clubs International is the largest and most active community service organization in the world. There are now more than 1,400,000 Lions and 46,000 Lions Clubs in 210 countries and geographic areas worldwide.
F Y I…
DRIVING TO THE MD19 CONVENTION — If you are attending the MD19 Convention in Penticon, from October 13–15 (and you should if you can), take note that winter driving rules take effect in Canada on October 1, 2022. If you are driving, that means the tires on your car must either have an "M+S" or a "Three–Peak Mountain Snowflake" designation. Read up on the details here.
CANADA BORDER CROSSING — All COVID travel restrictions in Canada will be removed on October 1, 2022! Both international and domestic travelers to Canada will be able to give up such pandemic mainstays as submitting mandatory health information through ArriveCAN when entering the country and proof of vaccination or COVID-19 testing prior to or on arrival.
REDISTRICTING APPROVED By MD19 CLUBS — The club delegates to the MD19 Special Convention on June 4, 2022 voted to approve the MD19 Redistricting Plan by a vote of 283 "Yes" (60%) to 189 "No" (40%). Check the Redistricting page for details on the redistricting plan and the redistricting process. Check the Convention page for information about the June 4, 2022 convention and referendum.
On The Horizon…
In The Know…
WHAT NEXT? A WHITE RABBIT? — Here is something that feels… strangely… familiar. Something old yet new; Something different yet tried and true (Hmm? Is that Grace Slick I hear in the background: "♪♪… Go ask Alice, when she's ten feet tall… ♪")? But I digress, so back to the point: Pictured here is MD19's very own Vanna, ED Peter Anderson, modeling, in all of its sartorial splendor, the latest and greatest in MD19 Lions attire, the MD19 Tie-Dye Logo Tee! ("♪…And if you go chasing rabbits… ♪♪"). Okay, sorry. Just lost concentration there for a minute. Back again to the task at hand: One of these marvels of semi–modern science can be yours. Today! Just email Vanna… er… ED Peter for sizing, pricing, and the like and he will do his best to get you your very own MD19 TDLT ASAP. And as for the rest of the song now feeding my head: