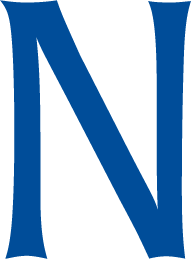 estled in the beautiful Pacific Northwest, at the southwest corner of Canada and the northwest corner of the United States, Multiple District 19 began its tenure as District 19 of Lions Clubs International in 1922. MD19 is a multi–national organization comprised of 9 Lions Clubs International districts serving 12,000 Lions, Lioness and Leos in 450 clubs in the Province of British Columbia, Canada, and the States of Idaho and Washington in the United States.
Founded in 1917, Lions Clubs International is the largest and most active community service organization in the world. There are now more than 1,400,000 Lions and 46,000 Lions Clubs in 210 countries and geographic areas worldwide.
Announcements…
MD19 CONVENTION IN PENTICTON — The MD19 Council Of Governors has voted to cancel the MD19 Convention that was scheduled for October 15–17, 2020 in Penticton, British Cloumbia due to concerns over, and governmental restrictions in connection with, SARS–CoV–2 ( See the June, 2020 Convention Report for details). In that regard:

The Council voted to provide a "virtual" convention in lieu of the in–person convention (stay tuned for details), and
The Council accepted the Penticton Lions offer to host, and selected Penticton, British Columbia as the site of, the 2022 MD19 Convention (the 2021 MD19 Convention is still scheduled for Surrey, BC), and
The Penticton Lions have been holding credit card payments for registration, meals and convention activities pending a determination of whether the 2020 convention would be held (check the convention registration Instructions for details). No charges against credit cards have been or will be processed. If you have already made a hotel reservation, you need to contact the hotel (phone 800-663-9400 for the Convention hotel) to cancel your reservation.

MEMORIAL GARDEN DEDICATION CHANGES – The in–person version of the annual MD19 Memorial Garden Dedication which was originally scheduled for Saturday, August 15, 2020, has been cancelled. Please note:

The MD19 office is arranging a virtual tour of the Memorial Garden coupled with live and recorded memorials by video in lieu of the in–person dedication.
In addition, an in–person dedication will be rescheduled at such time as all Lions in MD19 are permitted to attend the proceedings at the Memorial Garden in Bellingham without violating governmental mandates or dealing with self–quarantine issues.
Details of the video dedication, including date, time, connection, and participation information, are being finalized. Check back for updates on the details!
All MD19 Lions are encouraged to participate in the Memorial Garden virtual dedication. Video or audio rememberances will be played at the ceremony— get out your smart phone, GoPro, or camcorder, record a dedication to a departed Lion and email it to the MD19 office. Contact ED Peter Anderson for details.
Memorials are STILL available for purchase: $10000 for a bush or a shrub, $5000 for a flowering perennial or decorative grass. Memorial costs include the plant, care and watering, planting soils and an engraved plaque on the Memorial Wall.
The Memorial Garden is supported solely by contributions. An annual club donation of $100 per member would be spectacular. Contact the MD19 office for other ways to help.

USA/CANADA LIONS LEADERSHIP FORUM — The USA/Canada Lions Leadership Forum originally scheduled for September 17–19, 2020 in Loiuisville, Kentucky U.S.A. has been cancelled. The Forum will offer a choice of a full refund or a rollover of registration fees to the 2021 Forum (September 9–11, 2021) in Des Moines, Iowa. Visit www.lionsforum.org for more information and for instructions on how to request a refund or a rollover to the 2021 Forum.
2020 LIONS CHRISTMAS SHIP — The District 19–H Christmas Ship board of directors has announced that the sailing of the Lions Christmas Ship for 2020 has been cancelled due to SARS–CoV–2 issues. The board thanks all who were interested in attending this year' event and looks forward to seeing everyone at future sailings.
On The Horizon…
2020 CLUB OFFICER LEARNING OPPORTUNITY — District 19–E is conducting a Club Officer Virtual Learning session Saturday, August 15, 2020 from 8:30 a.m. to 12:30 p.m., via ZOOM teleconference. All District 19–E Club officers should join for the entire session. All Lions, Leos and Lioness are welcome. Register by August 12. 2020 by email to PDG Frank Bega to receive a pre–assignment and a link to attend the event.
LAST CHANCE 2020 CLUB OFFICER LEARNING — A "Last Chance" Club Officer Virtual Learning session will be held Saturday, September 12, 2020 from 9:00 a.m. to 12:15 p.m., via ZOOM teleconference. Sponsored by Districts 19–B, C, E & G, all Lions, Leos and Lioness are welcome. Register by September 8. 2020 by email to PID Anne Smarsh to receive a pre–assignment and a link to attend the event.
SOOKE LIONESS BRIDGE TO LIONS CHARTER NIGHT — The Charter night celebration of the Sooke Lioness Club bridging to a Lions Club, originally scheduled for June 13, 2020, has been rescheduled to September 19, 2020. Look for more information in the District 19–I Pride of 19–I, or contact Jackie Lawrence for more information.
NORTHWEST LIONS LEADERSHIP INSTITUTE — The Northwest Lions Leadershp Institute, originally scheduled for June 4–7, 2020, at Harrison Hot Springs, has been rescheduled to September 24–26, 2020. Check the Institute's web site for additional information.
In The Know…
And More…
MD19 MAILING ADDRESS FOR BC LIONS — Sometimes it is the little things, like… maybe… a pandemic… that triggers big things… like, maybe… having a mailing address on the BC side of MD19 where our terrific, BC Lions clubs, Governors, Zone Chairs, coordinators and committee chairs can correspond with, order paraphanalia from, make dues, CARE and LCIF payments, or get whatever to MD19 without having to pay international postage and without waiting weeks for mail to clear customs or otherwise make its way 20 miles south of the International border to the MD19 office in Bellingham. But epiphanies do happen— MD19 now has a BC mailing address! You can find it on the "Contacts" page of this website, but here is a sneak preview: Multiple District 19, Lions Clubs International, P.O. Box 1621, Aldergrove, BC V4W 2V1. So now it is on to working on the next epiphany— how to get a letter from MD19 in Bellingham to someplace north of the border in less than 3 weeks. Hmm…
WHO IS THAT MASKED MAN? — More to the point, where did that masked man get that terrific, Lions logo face mask? Short story: Somehow, some way, notwithstanding the current PPE supply–chain issues, ever–intrepid MD19 Executive Director (and part–time face mask model), Peter Anderson, managed to score a supply of black cloth face masks, upon which he has had emblazed a contrasting, white, Lions Logo. Yep. That much–beloved symbol of service right there where it can't be missed! You know you want one. And guess what? One of these washable, reusable, Lions logo face masks, courtesy of MD19, can be yours! All it takes is $1000 (US), plus shipping (i.e., postage), and you can claim one of these beauties as your own. You can't beat the deal. Just drop ED Peter an email and get your MD19 Lions logo face mask today. Hairdoo extra.
MD19 LOGO FACE MASK NOW AVAILABLE — Check this out! ED Peter has done it again! Following up on the incredible success of the original MD19 Lions Logo face mask (see above), MD19 is pleased to introduces a new, improved, MD19 Logo face mask! The advanced design of this new face mask features elastic straps that go around the back or your head and neck, not around your ears— no more knocking off your eyeglasses or tangling up hearing–aids and earings with these babies! And, the addition of a bendable, form–fitting nose strip helps keep the mask in place and cuts down on eyeglasses fogging up as a side benefit. You know you want one these. You have to fill out your set, right? And guess what? One of these washable, reusable, new, improved, advanced design, MD19 logo face masks, courtesy of MD19, can be yours! And the price? Still just $1000 (US), plus shipping (i.e., postage), Just drop ED Peter an email and get your MD19 Lions logo face mask today!
Not everything that is happening in MD19 can fit on this page! So don't forget to check out the District pages for Club events and announcements from their little corners of MD19's little corner of the world: