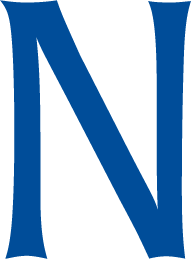 estled in the beautiful Pacific Northwest, at the southwest corner of Canada and the northwest corner of the United States, Multiple District 19 began its tenure as District 19 of Lions Clubs International in 1922. MD19 is an international Multiple District of 9 sub–districts serving 10,000 Lions and Leos in 400 clubs in the Province of British Columbia, Canada, and the States of Idaho and Washington in the United States.
Founded in 1917, Lions Clubs International is the largest and most active community service organization in the world. There are now more than 1,400,000 Lions and 46,000 Lions Clubs in 210 countries and geographic areas worldwide.
Current Events…
FLOODING IN MD19 COMMUNITIES — Flooding from the "atmospheric river" of storms rolling through the Pacific Northwest continues to terrorize the communities along the Fraser, Nooksak and Skagit Rivers and other communities in southwest British Columbia and northwest Washington. An additional 120 millimeters of rain (that's about 5 inches for U.S. readers) is predicted for most of Metro Vancouver, B.C. east through Abbotsford, Chilliwack and Hope, and as much as 150 millimeters (6 inches) north from Squamish to Whistler, just on December 1. In the past 30 days, rainfall totals have exceeded 30 inches (that would be 762 millimeters) in the high terrain of western Washington that is draining into communities like Sumas, Lynden, Ferndale, Concrete and Sedro Wooley. See Inernational Director Allan Hunt's November 18, 2021 letters, in either English or Français, for further backgrond. The effects of the flooding since mid–November will not be going away soon! Let's get the service–juices flowing Lions and pitch in to help our communities and remind our neighbors that We Serve like no one else can.
On The Horizon…
In The Know…
LCI CHARTER AND ADMISSION FEE WAIVERS EXTENDED — The LCI board of directors has extended the waiver of club charter fees and member entrance (initiation) fees an additional 6 months— LCI will not charge new–club charter fees or new–member entrance fees through June 20, 2022.
MD19 REDISTRICTING — On June 12, 2021 the MD19 Council Of Governors directed the MD19 Strategic Planning Committee to prepare a redistricting plan to consolidate MD19 from the current 9 into 5 districts. Check out the MD19 Redistricting Page for information, details and redistricting resources.
LCIF MODEL CLUB DEADLINE EXTENDED — LCIF has extended the Campaign 100 Model Club deadline: All clubs committing to become a Model Club between July 1, 2021 and the end of Campaign 100 (June 30, 2022) will have 3 years from their commitment dates to reach their goals. Read more…
This And That…
WHAT NEXT? A WHITE RABBIT? — Here is something that feels… strangely… familiar. Something old yet new; Something different yet tried and true (Hmm? Is that Grace Slick I hear in the background: "♪♪… Go ask Alice, when she's ten feet tall… ♪")? But I digress, so back to the point: Pictured here is MD19's very own Vanna, ED Peter Anderson, modeling, in all of its sartorial splendor, the latest and greatest in MD19 Lions attire, the MD19 Tie-Dye Logo Tee! ("♪…And if you go chasing rabbits… ♪♪"). Okay, sorry. Just lost concentration there for a minute. Back again to the task at hand: One of these marvels of semi–modern science can be yours. Today! Just email Vanna… er… ED Peter for sizing, pricing, and the like and he will do his best to get you your very own MD19 TDLT ASAP. And as for the rest of the song now feeding my head:
MD19 LIONS FACE MASKS AVAILABLE — MD19 still has a suppply of Lions logo and MD 19 logo face masks. You know you want one! Even if the CDC says you don't need one! And guess what? One of these washable, reusable, Lions logo face masks, courtesy of MD19, can be yours! All it takes is $1000 (US), plus shipping (i.e., postage). The Lions logo face mask is fitted with ear straps, one size fits all. The MD19 logo face mask features elastic straps that go around the back or your head and neck— no more knocking off your eyeglasses or tangling up hearing–aids and earings— plus the addition of a bendable, form–fitting nose strip helps keep the mask in place and cuts down on eyeglasses fogging up. You can't beat the deal. Why not spring for a whole set and get both! Just drop ED Peter an email and get your Lions face mask(s) today!