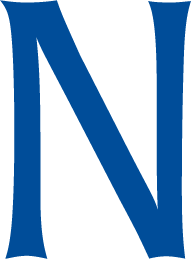 estled in the beautiful Pacific Northwest, at the southwest corner of Canada and the northwest corner of the United States, Multiple District 19 began its tenure as District 19 of Lions Clubs International in 1922. MD19 is a multi–national organization comprised of 9 Lions Clubs International districts serving 12,000 Lions, Lioness and Leos in 450 clubs in the Province of British Columbia, Canada, and the States of Idaho and Washington in the United States.
Founded in 1917, Lions Clubs International is the largest and most active community service organization in the world. There are now more than 1,400,000 Lions and 46,000 Lions Clubs in 210 countries and geographic areas worldwide.
Breaking News…
The Border Crossing — The July/August, 2019 edition of The Border Crossing, MD19's official newsletter, has hit the newsstands! Just click here to view or download the current or past issues, or click here to cut to the chase and download the current issue now!
2019 MD19 Annual Convention — Well now. The time for the 2019 edition of the MD19 Annual Convention is fast approaching. Consider this an Official Call for the convention by CC J.D. Nellor and IPCC John Kirry. When and where is it happening? October 17–19, 2019 at the Wenatchee Convention Center in Wenatchee, Washington. How do you sign up? It is pretty easy, actually— just download the, fillable, pdf registration form here, fill it out, and either email it to the convention registrar, Marcia Miller, or send it snail–mail to P. O. Box 135, Wenatchee, WA 98807. The deadline for registrations in October 4, 2019. And as long as you are registering, you may as well book a room at the official convention hotel, the Coast Wenatchee Center Hotel And Convention Center, at the special Lions rate of $11900 per night (add $1000 for a 3rd and 4th person)— book directly with the hotel by phone: 509-662-1234. Do it now! Convention chair PDG Patty Sparks promises this year's convention will be Simply The Best!
Passing Of The Banner — As the sun began to set on a cloudy evening, August 10, 2019, there in a parking lot on a bluff overlooking the Boat House Restaurant at the shore of Puget Sound at Point Heron, commonly known as the Manette Penninsula, in the former town of Manette, now Bremerton, Washington, IPCC John Kirry presented the official, MD19, Council Chair banner to CC J. D. Nellor, in a simple but moving ceremony befitting the solemnity of the occasion, witnessed by select family members and a few, unwitting but curious strangers who had no choice but to watch the event unfold as they happened by.
USA/Canada Forum — The 2019 USA/Canada Lions Leadership Forum is almost here! This is the perfect year to garner the essence since it is in our own backyard— the Forum will be held in Spokane, Washington, September 19–21, 2019. Better yet, if you hurry, there is still time to sign up. It's easy. Just point your browser to the USA Canada Lions Leadership Forum website and follow the links to register online.
Wants And Needs…
2019–2020 MD19 Committee Openings — The committee members, committee chairs, and coordinators serving the MD19 Council of Governors, and all of MD19, for the 2019–2020 fiscal year are now being filled. If you are interested in serving on an MD19 committee, getting a taste for what serving Lions is about beyond your club, zone or district, or are just curious what MD19 committees do, just drop Council Chair J.D. Nellor an email and he will hook you up with the party or parties who make such appointments (which may well be him). It will not hurt one bit… Guaranteed… Just do it!
USA/Canada Forum Help Wanted — The 2019 USA/Canada Lions Leadership Forum Committee needs your help! The Forum will be held in Spokane September 19–21, 2019. Contact host committee chair, PDG Laura Wintersteen–Arleth, lionlaurawintersteen@gmail.com by email or 509-999-6282 by phone, for more information and to volunteer.
Reminders…
NEW MD19 EMAIL ADDRESSES — We know. It is hard to break a tried and true routine. But the MD19 staff email addresses have been updated, so the time has come to update your contact list to conform. You can find the new addresses on this site's Contact page, but just to make it as easy as we can, here they are:
Other than E.D. Peter's new email address reflecting his new job title, these changes are subtle (the change is that they now end in ".org", not ".com"), so look carefully. And if you mess up and happen to send something to one of the old ".com" email addresses? Well… they will still work… for awhile… but one day they won't… and that day is near! So, make the changes now before you forget and get a bounce–back you do not undersrand down the road!
Not everything that is happening in MD19 can fit on this page! So don't forget to check out the District pages for Club events and announcements from their little corners of MD19's little corner of the world: