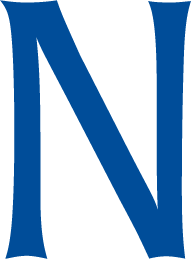 estled in the beautiful Pacific Northwest, at the southwest corner of Canada and the northwest corner of the United States, Multiple District 19 began its tenure as District 19 of Lions Clubs International in 1922. MD19 is an international Multiple District of 9 sub–districts serving 10,000 Lions and Leos in 400 clubs in the Province of British Columbia, Canada, and the States of Idaho and Washington in the United States.
Founded in 1917, Lions Clubs International is the largest and most active community service organization in the world. There are now more than 1,400,000 Lions and 46,000 Lions Clubs in 210 countries and geographic areas worldwide.
On The Horizon…
2021–2022 CLUB OFFICER PREP — The third and final opportunity for MD19 club officer training will be held from 8:30 a.m. to 12:30 p.m. on September 25, 2021. Even if you have been a club president, secretary, treasurer or membership chair before, and even if you have attended new officer training before, there is always something new that will affect your club in the coming year. Check back for more details as they become available.
FALL COUNCIL MEETING — The fall Council of Governors meeting is schduled for Saturday, October 16, 2021, via ZOOM. A pre–council meeting will be held Friday evening, again via ZOOM. Chaeck back for details.
CRAWFORD SPENS MEMORIAL — A memorial service for PDG Crawford Spens will be held at 2:00 p.m.. Saturday, October 16, 2021 at Saint Stephens's Episcopal Church, 1428 22nd Avenue, Longview, Washington. Memorial contributions in PDG Crawfords name may be made to the Lions Clubs International Foundation or the Longeview/Kelso Earlybird Lions Club.
MD19 ANNUAL CONVENTION — The MD19 Annual Convention will again be held virtually this year, on November 5–6, 2021. So save the date! Check back here for details.
In The Know…
MD19 REDISTRICTING — On June 12, 2021 the MD19 Council Of Governors directed the MD19 Strategic Planning Committee to prepare a redistricting plan to consolodate MD19 from the current 9 into 5 districts. Check out the MD19 Redistricting Page for information, details and redistricting resources.
LCI CHARTER AND ADMISSION FEE WAIVERS — All new–club charter fees and new–member entrance fees have been waived through December 31, 2021. Read more…
LCIF MODEL CLUB DEADLINE EXTENDED — LCIF has extended the Campaign 100 Model Club deadline: All clubs committing to become a Model Club between July 1, 2021 and the end of the Campaign 100 (June 30, 2022) will bave 3 years from their commitment dates to reach their goals. Read more…
2022 LCI CONVENTION MOVED TO MONTREAL — Due to the ongoing challenges presented by the coronavirus (COVID-19), the LCI board of directors voted to relocate the 2022 Lions International Convention from New Delhi, India to Montréal, Canada. The convention will be held June 24–28, 2022. Details will follow as they become available.
2021 CHRISTMAS SHIP CANCELLED — The 2021 Lions Christmas Cruise has been cancelled because of unresolved issues regarding SOLAS (Safety Of Life At Sea) regulations currently in discussion between the U.S.A. and Canada governments. Read more…
MD19 LIONS FACE MASKS AVAILABLE — MD19 still has a suppply of Lions logo and MD 19 logo face masks. You know you want one! Even if the CDC says you don't need one! And guess what? One of these washable, reusable, Lions logo face masks, courtesy of MD19, can be yours! All it takes is $1000 (US), plus shipping (i.e., postage). The Lions logo face mask is fitted with ear straps, one size fits all. The MD19 logo face mask features elastic straps that go around the back or your head and neck— no more knocking off your eyeglasses or tangling up hearing–aids and earings— plus the addition of a bendable, form–fitting nose strip helps keep the mask in place and cuts down on eyeglasses fogging up. You can't beat the deal. Why not spring for a whole set and get both! Just drop ED Peter an email and get your Lions face mask(s) today!