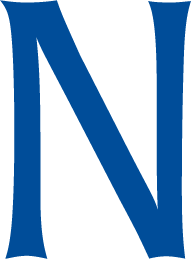 estled in the beautiful Pacific Northwest, at the southwest corner of Canada and the northwest corner of the United States, Multiple District 19 began its tenure as District 19 of Lions Clubs International in 1922. MD19 is a multi–national organization comprised of 9 Lions Clubs International districts serving 12,000 Lions, Lioness and Leos in 450 clubs in the Province of British Columbia, Canada, and the States of Idaho and Washington in the United States.
Founded in 1917, Lions Clubs International is the largest and most active community service organization in the world. There are now more than 1,400,000 Lions and 46,000 Lions Clubs in 210 countries and geographic areas worldwide.
Announcements…
MD19 ELECTION RESULTS — Congratulations to VCC Al Hedstrom and PDG John Moralek who are now, officially, Council Chair Elect Al Hedstrom and Vice Council Chair Elect John Moralek! The Council Chair and Vice Council Chair elections were held a "little differently" this year since 8 of the 9 Districts cancelled their conferences in response to the coronavirus. District 19–H held the elections in the traditional manner, all others were held by a mail in ballot. Ballots from Canadian clubs were sent out and returned to a Canadian address to expedite the process. U.S. clubs mailed their ballots back to the MD19 office in Bellingham. VCC Al Hedstrom and PDG Chair John Moralek each received a majority in favor of their elections. Many thanks to the election committee for their efforts (Steve Noble, Wendy Canessa, Linda Davidson, Michele Barrie and Peter Anderson)!
MD19 OFFICE CLOSED — In compliance with Washington Governor Jay Inslee's "Stay–At–Home" orders, the MD19 office is closed. MD19 staff will be working from their homes until the aplicable State rules and orders permit the office to be open to the public. In the interim, you may contact Peter Anderson at ExecutiveDirector@lionsmd19.org, Michelle Barrie at md19admin@lionsmd19.org, and Forrest Gust at md19lions@lionsmd19.org. Council Chair J. D. Nellor can be reached at jdnellor@comcast.net.
SPRING COUNCIL OF GOVERNORS MEETING — The Spring Council Of Governors meeting originally scheduled for May 21, 2020 (pre–council May 20) in Yakima, Washington has been cancelled following the closing of the Canada–U.S.A. border to non–essential traffic to help mitigate the coronavirus outbreak. Alternatives to the May 21 Council meeting are currently being explored. Stay tuned for updates.
DGE, VDGE and ZCE TRAINING — MD19 training for incoming Disrtict Governors, Vice District Governors and Zone Chairs will not be held in Yakima on May 21 to 23, 2020 as originally scheduled. Video training will be provided to Zone Chair Elects ln lieu of in–person training, and additional training with the DG, VDG and ZC teams will be provided at a date, time and place to be announced. Details from the MD19 Global Leadership Team will be forthcoming. Check back frequently for updates.
LCI CONVENTION IN SINGAPORE — Lions Clubs International has announced that that the 2020 Convention, scheduled for June 26 to 28, has been cancelled. Further information is available on the LCICON page of the LCI Website.
USA/CANADA LEO LEADERSHIP FORUM — The 4th USA/Canada Leo Leadership Forum on July 22–26, 2020 at the Wyndham Visalia in Vasalia, California has been cancelled. Visit www.leosforum.org for more information.
On The Horizon…
In The Know…
CANADIAN LIONS CENTENNIAL — All Lions of Canada are encouraged to celebrate the Canadian Lions' 100th Anniversary. Download the Centennial brochure here. It outlines the various ways Lions can participate and report through the District Governors. Also note that there is a great opportunity for Districts to apply for a matching grant in the amount of $5,000 US (approximately $6,500 CAD) from LCI for the promotion of a service project which (among other purposes) is for the purpose of publicity, marketing, communications and attracting membership in celebration of the Centennial. Pass on the brochure and encourage your clubs to participate! Contact PCC Polly Voon for more information, and to keep her in the loop over your club's and district's Canadian Centennial activities.
And More…
Not everything that is happening in MD19 can fit on this page! So don't forget to check out the District pages for Club events and announcements from their little corners of MD19's little corner of the world: