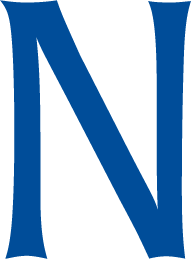 estled in the beautiful Pacific Northwest, at the southwest corner of Canada and the northwest corner of the United States, Multiple District 19 began its tenure as District 19 of Lions Clubs International in 1922. MD19 is a multi–national organization comprised of 9 Lions Clubs International districts serving 12,000 Lions, Lioness and Leos in 450 clubs in the Province of British Columbia, Canada, and the States of Idaho and Washington in the United States.
Founded in 1917, Lions Clubs International is the largest and most active community service organization in the world. There are now more than 1,400,000 Lions and 46,000 Lions Clubs in 210 countries and geographic areas worldwide.
Oyez! Oyez! Oyez!
MD19 OFFICE CLOSED — In compliance with Washington Governor Jay Inslee's "Stay–At–Home" order, the MD19 office will be closed through April 6, 2020. MD19 staff will be working from their homes. You may contact Peter Anderson at ExecutiveDirector@lionsmd19.org, Michelle Barrie at md19admin@lionsmd19.org, and Forrest Gust at md19lions@lionsmd19.org. Council Chair J. D. Nellor can be reached at jdnellor@comcast.net.
LCI CONVENTION IN SINGAPORE CANCELLED — Lions Clubs International has announced that that the 2020 Convention, scheduled for June 26 to 28, has been cancelled. Registration, ticket and housing fees will refunded, but LCI requests that you do not contact LCI to inquire about registration, ticket or housing cancellations— LCI is working on the details and will contac you as they are worked out. Further information is available on the LCICON page of the LCI Website.
DiSTRICT CONFRERENCE CANCELLATIONS — The following District conferences have been cancelled in support their communities' efforts to contain the novel coronavirus COVID–19:
The Governors and conference chairs of each of the Districts listed above request that you cancel hotel or travel reservations A.S.A.P. Details on elections, ballot measures, raffles, drawings, refunds, and the like will be forthcoming.
LIONS LEARNING FORUM CANCELLED — The 2020 District 19–G Lions Learning Forum, which was rescheduled from March 14, 2020 to May 16, 2020, has been cancelled.
SOOKE LIONESS BRIDGE TO LIONS CHARTER NIGHT — The Charter night celebration of the Sooke Lioness Club bridging to a Lions Club, originally scheduled for June 13, 2020, has been rescheduled to September 19, 2020. Look for more information in the District 19–I Pride of 19–I, or contact Jackie Lawrence for more information.
NORTHWEST LIONS LEADERSHIP INSTITUTE RESCHEDULED — The Northwest Lions Leadershp Institute, originally scheduled for June 4–7, 2020, at Harrison Hot Springs, has been rescheduled to September 24–26, 2020. Check the Institute's web site for additional information.
On The Horizon…
SPRING COUNCIL OF GOVERNORS — The Spring Council Of Governors meeting will be held May 20, 2020 (pre–council meeting) and May 21, 2020 (council meeting) at the Howard Johnson Plaza by Wyndham Yakima, 9 North 9th Street, Yakima, Washington, USA
DGE, VDGE and ZCE TRAINING — MD19 training for incoming Disrtict Governors, Vice District Governors and Zone Chairs is scheduled for May 21 to 23, 2020 at the Howard Johnson Plaza by Wyndham Yakima, 9 North 9th Street, Yakima, Washington, USA
USA/CANADA LEO LEADERSHIP FORUM — The Leos and Lions of California are hosting the 4th USA/Canada Leo Leadership Forum on July 22–26, 2020 at the Wyndham Visalia in Vasalia, California. Registration is now open! The 2020 Leo Leadership Forum will bring Leos together from across North America and the Caribbean. There will be seminars in various areas of leadership and community organizing as part of a core curriculum toward a High School Degree earned during the Forum. The Forum also offers elective seminars prepared by Leos. The Forum's goal is to empower Leos to educate each other in areas of interest to them related to leadership. Download a Leo registration form here, a Lion registration form here, and visit www.leosforum.org for more information abot the USA/Canada Leo Leadership Forum.
In The Know…
HISTORY OF LIONS IN CANADA — A book entitled "History of Lionism in Canada" is now available and can be downloaded at http://quebeclions.ca/canada100/. This book is a summary of the 100-year history of lionism in Canada and its territories. Download the flyer here.
NEW CLUB GAT REPORTING BROCHURE — Check out the new LCI brocure with step–by–step instructions on how to go about reporting service hours on MyLion. With pictures, too! You can download the brocure here.
Reminders…
CANADIAN LIONS CENTENNIAL — All Lions of Canada are encouraged to celebrate the Canadian Lions' 100th Anniversary. Download the Centennial brochure here. It outlines the various ways Lions can participate and report through the District Governors. Also note that there is a great opportunity for Districts to apply for a matching grant in the amount of $5,000 US (approximately $6,500 CAD) from LCI for the promotion of a service project which (among other purposes) is for the purpose of publicity, marketing, communications and attracting membership in celebration of the Centennial. Pass on the brochure and encourage your clubs to participate! Contact PCC Polly Voon for more information, and to keep her in the loop over your club's and district's Canadian Centennial activities.
Not everything that is happening in MD19 can fit on this page! So don't forget to check out the District pages for Club events and announcements from their little corners of MD19's little corner of the world: