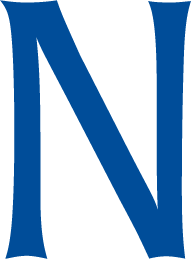 estled in the beautiful Pacific Northwest, at the southwest corner of Canada and the northwest corner of the United States, Multiple District 19 began its tenure as District 19 of Lions Clubs International in 1922. MD19 is a multi–national organization comprised of 9 Lions Clubs International districts serving 12,000 Lions, Lioness and Leos in 450 clubs in the Province of British Columbia, Canada, and the States of Idaho and Washington in the United States.
Founded in 1917, Lions Clubs International is the largest and most active community service organization in the world. There are now more than 1,400,000 Lions and 46,000 Lions Clubs in 210 countries and geographic areas worldwide.
Breaking News…
NEW MD19 EMAIL ADDRESSES — We know. It is hard to break a tried and true routine. But the MD19 staff email addresses have been updated, so the time has come to update your contact list to conform. You can find the new addresses on this site's Contact page, but just to make it as easy as we can, here they are:
Other than E.D. Peter's new email address reflecting his new job title, these changes are subtle (the change is that they now end in ".org", not ".com"), so look carefully. And if you mess up and happen to send something to one of the old ".com" email addresses? Well… they will still work… for awhile… but one day they won't…. So, make the changes now before you forget and get a bounce–back down the road!
Milan Parade Uniform — The new, MD19, LCICON parade uniforms are now available for order! What's that, you say? New… MD19… parade uniforms? Yes. It is true— at least for the 2019 LCI convention in Milan. No white cowboy hat, red vest, white pants, white belt, white sox, and white shoes for Milan. The idea is to make international travel for our MD19 convention roadies a little easier by offering up a parade uniform that is packable, affordable, visible (as in bright, distinctive, unique), and suitable for non–convention wear. The main component of the new uni's are the shirts, pictured above, which are available in either unisex or ladies cut, in sizes from XS to 4XL, reguar and tall— Silk Touch Performance Polo, moisture wicking, snag reistant and, "thanks to PosiCharge™ technology, hold onto their color for a professional look that lasts." Just what color is that? Officially, the new shirts are "Neon Pink Raspberry"— or as we say here in MD19, just "raspberry", for short. Pricing is $3000 US ($4000 CDN) for sizes up to 2XL, $3200 US ($4200 CDN) for 3XL, or $3300 US ($4300 CDN) for 4XL, which includes the MD19 and the Milan 2019 logos. Order yours today— just email your size, desired quantity, and contact information to the MD19 office, and someone there will follow up with you regarding payment and delivery details. For those heading to Milan, pack khakis (pants or skirt), which you likely already have, to complete the Milan parade ensemble waist–down to comfortable shoes of your choice. And No, you don't have to be going to Milan to own and wear one of these fabulous new shirts— the 2019 Milan parade shirts are serving double–duty as the "official" 2019 MD19 shirts as well. How special is that!
The Border Crossing — The May/June, 2019 edition of The Border Crossing, MD19's official newsletter, has hit the newsstands! Just click here to view or download the current or past issues, or click here to cut to the chase and download the current issue now!
Wants And Needs…
2019–2020 MD19 Committee Openings — The committee members and committee chairs serving the MD19 Council of Governors, and all of MD19, for the 2019–2020 fiscal year are now being filled. If you are interested in serving on an MD19 committee, getting a taste for what serving Lions is about beyond your club, zone or district, or are just curious what MD19 committees do, just drop Council Chair Elect J.D. Nellor an email and he will hook you up with the party or parties who make such appointments (which may well be him). Want to know what positions are available? Just hop on over to the Brain Trust tab in the About page for a list of all committtees, appointtees and the persons serving in those positions for 2018–2019, pick one or two you might be interested in, and let VCC J.D. know. It will not hurt one bit… Guaranteed… Just do it!
Milan Convention Room Sharing — Do you want to attend the LCI Convention in Milan? Want to share lodging expenses? Need a roommate? Have a place to stay that has extra rooms? Just let MD19 ED Peter Anderson know and he will try to connect you with other Lions from MD19 who are looking for someone to share expenses with.
USA/Canada Forum Help Wanted — The 2019 USA/Canada Lions Leadership Forum Committee needs your help! The Forum will be held in Spokane September 19–21, 2019. Contact host committee chair, PDG Laura Wintersteen–Arleth, lionlaurawintersteen@gmail.com by email or 509-999-6282 by phone, for more information and to volunteer.
Don't forget to check out the District pages for Club events and announcements from their little corners of MD19's little corner of the world: