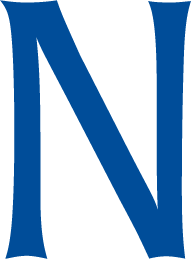 estled in the beautiful Pacific Northwest, at the southwest corner of Canada and the northwest corner of the United States, Multiple District 19 began its tenure as District 19 of Lions Clubs International in 1922. MD19 is a multi–national organization comprised of 9 Lions Clubs International districts serving 12,000 Lions, Lioness and Leos in 450 clubs in the Province of British Columbia, Canada, and the States of Idaho and Washington in the United States.
Founded in 1917, Lions Clubs International is the largest and most active community service organization in the world. There are now more than 1,400,000 Lions and 46,000 Lions Clubs in 210 countries and geographic areas worldwide.
Announcements…
2021 LCI MONTREAL CONVENTION TO GO VIRTUAL — Due to the continuing concerns about the SARS–CoV–2 pandemic, the Lions Clubs International board of directors has voted to transition the 2021 Montreal Convention to a virtual event that will be delivered totally online. Here is what we know at the moment:

The convention is currently scheduled for June 25 to 29, 2021.
The registration fee will be US$5000 until March 31, 2020, then US$7500 beginning April 1, 2021. The registration fee for Leos will be US$3000 regardless of date.
Lions who are currently registered for the convention will receive an email soon with more information about registration options.
Executive officer and international director elections will be conducted electronically.

Check the LCI convention website, LCICon, for convention updates and more details as they become available.
On The Horizon…
WINTER COUNCIL OF GOVERNORS MEETING — The Winter meeting of the MD19 Lions Council of Governors is currently scheduled for Saturday, February 6, 2020, with a Pre–Council meeting at 7:00 p.m. Friday evening, February 5, 2020. Virtually.
HEART OF A LION — District 19–B is holding it's annual Heart of a Lion learning event from 9:00 a.m. to 2:00 p.m. on February 13, 2021. Check back for more information as it becomes available.
In The Know…
HISTORY OF LIONS IN CANADA — A book entitled "History of Lionism in Canada" is now available and can be downloaded at http://quebeclions.ca/canada100/. This book is a summary of the 100-year history of lionism in Canada and its territories. Download the flyer here.
CANADIAN LIONS CENTENNIAL — All Lions of Canada are encouraged to celebrate the Canadian Lions' 100th Anniversary. Download the Centennial brochure here. It outlines the various ways Lions can participate and report through the District Governors. Also note that there is a great opportunity for Districts to apply for a matching grant in the amount of $5,000 US (approximately $6,500 CAD) from LCI for the promotion of a service project which (among other purposes) is for the purpose of publicity, marketing, communications and attracting membership in celebration of the Centennial. Pass on the brochure and encourage your clubs to participate! Contact PCC Polly Voon for more information, and to keep her in the loop over your club's and district's Canadian Centennial activities.
This And That…
WHO IS THAT MASKED MAN? — More to the point, where did that masked man get that terrific, Lions logo face mask? Short story: MD19 Executive Director (and part–time face mask model), Peter Anderson, managed to score a supply of black cloth face masks, upon which he has had emblazed a contrasting, white, Lions Logo. Yep. That much–beloved symbol of service right there where it can't be missed! You know you want one. And guess what? One of these washable, reusable, Lions logo face masks, courtesy of MD19, can be yours! All it takes is $1000 (US), plus shipping (i.e., postage), and you can claim one of these beauties as your own. You can't beat the deal. Just drop ED Peter an email and get your MD19 Lions logo face mask today. Hairdoo extra.
MD19 LOGO FACE MASK NOW AVAILABLE — Check this out! Following up on the incredible success of the original MD19 Lions Logo face mask (see above), MD19 is pleased to introduce a new, improved, MD19 Logo face mask! The advanced design of this new face mask features elastic straps that go around the back or your head and neck, not around your ears— no more knocking off your eyeglasses or tangling up hearing–aids and earings with these babies! And, the addition of a bendable, form–fitting nose strip helps keep the mask in place and cuts down on eyeglasses fogging up as a side benefit. You know you want one these. You have to fill out your set, right? And guess what? One of these washable, reusable, new, improved, advanced design, MD19 logo face masks, courtesy of MD19, can be yours! And the price? Still just $1000 (US), plus shipping (i.e., postage), Just drop ED Peter an email and get your MD19 Lions logo face mask today!
Not everything that is happening in MD19 can fit on this page! So don't forget to check out the District pages for District and Club events and announcements from their little corners of MD19's little corner of the world: