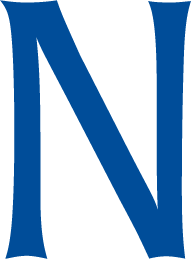 estled in the beautiful Pacific Northwest, at the southwest corner of Canada and the northwest corner of the United States, Multiple District 19 began its tenure as District 19 of Lions International in 1922. MD19 is an international Multiple District with 5 subdistricts serving 10,000 Lions and Leos in 400 clubs in the Province of British Columbia, Canada, and the States of Idaho and Washington in the United States.
Founded in 1917, Lions International is the largest and most active community service organization in the world. There are now more than 1,400,000 Lions and 46,000 Lions Clubs in 210 countries and geographic areas worldwide.
In The Spotlight…
2024 INTERNATIONAL BOARD MEETING HELP WANTED — PID Allan Hunt is requesting help from the Lions in MD19 for the Lions International Board of Directors Meeting that will be held in Vancouver, B.C. between March 14 and March 20, 2024. MD19 is the Host for the event. Help is needed for funding a reception, greeters at the Vancouver International Airport for arriving dignitaries, and for a concierge desk for the International guests each day of the board meetings. For details, Download PID Allan's Help Wanted notice and let him know help is on the way!
On The Horizon…
LONGVIEW PIONEER LIONS 100TH ANNIVERSARY — The Longview Pioneer Lions Club will be celebrating its 100th anniversary on Thursday, November 30, 2023 at 6:00 p.m. at the Cowlitz County Event Center, Main Building, 1900 7th Avenue, Longview, Washington. Event cost is US$6500, which includes dinner (apricot chicken and bacon–wrapped filet of beef or vegitarian lasagna with seasonal vegies and house–baked focaccia bread). International President Dr. Patti Hill, will deliver the Keynote address. Download the registration/RSVP here. Contact PCC Hal Palmer or PZC Greg Firth for more information.
SOOKE HARBOuRSIDE LIONS 20TH ANNIVERSARY — The Sooke Harbourside Lions will be celebrating their 20th Club anniversary on Sunday, December 3, 2023 at starting with Happy Hour at 6:00 p.m. and dinner at 7:00 p.m., at the Sooke Community Hall in Sooke, British Columbia. Event cost is CAN$4000. International President Dr. Patti Hill, will be the guest speaker. Download the invitation here. Contact Lion Maggie Vause for more information. Semi–formal attire. Fun and fellowship guaranteed.
2024 ID Meeting: The Lions Clubs International spring 2024 board of directors meeting will be held at the Marriott Parq Hotel in Vancouver, B.C. Canada from March 14 to 20, 2024. Contact the MD19 office or PID Allan Hunt with questions or for details.
IN THE KNOW…
MD19 Newsletter Information: Club Presidents and Secretaries, Zone Chairpersons, Vice District Governors, members of the Council of Governors, the MD19 Committee Chairpersons each receive MD19's newsletter, "The Border Crossing" by email. Anyone, including the above listed officers, who wants to receive a hard copy rather than an emailed copy need to purchase a subscription. Contact the MD19 offfice for details.
2023–2024 MD19 Roster: The MD19 2023–24 Rosters are mailed only to Lions Club Secretaries, MD19 Committee Chairpersons, members of the Council of Governors, Vice District Governors, Zone Chairpersons and those who have purchased a copy. A PDF version is available to any Lion on request (The Roster is not posted on the MD19 website for privacy reasons). Contact the MD19 office to receive a PDF copy. There is a limited supply of hard copies available for purchase, and once they are gone the only option will be PDF copies.
Roster Updates Corrections and updates to the MD19 Roster, the "Cut and Paste", are posted on and can be downloaded from the "Admin" tab of the "Toolbox" page of this website.
CLUB NEWSLETTERS — Club bulletin editors: When you send your club bulletin to the MD19 Office via email using the email address md19lions@ lionsmd19.org, you will receive a response from Michele within 24 hours. If you do not receive a response, please call the office to verify whether the bulletin has been received.
CLUB SECRETARY REPORTING — Club secretaries: Information (especially updates for Club Officers) that you report to the MD19 office should be sent to md19lions@lionsmd19.org so that it can be timely processed.
ZONE CHAIR REPORTING — Zone Chairpersons: Please send your reports, bulletins, and expense claim forms to md19admin@lionsmd19.org. Note that this is not the same address that club secretaries report to (not md19lions@lionsmd19.org).
IPDG AND VDG EXPENSE REOPORTING — Immediate Past District Governors and Vice District Governors: Expense Claim Forms should be emailed to md19lions@lionsmd19.org (not md19admin@lionsmd19.org) for timely processing.
Pi Day: Only 98 days 'til Pi Day 2024…