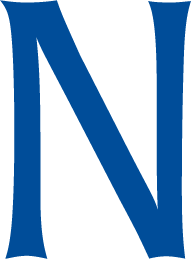 estled in the beautiful Pacific Northwest, at the southwest corner of Canada and the northwest corner of the United States, Multiple District 19 began its tenure as District 19 of Lions Clubs International in 1922. MD19 is a multi–national organization comprised of 9 Lions Clubs International districts serving 12,000 Lions, Lioness and Leos in 450 clubs in the Province of British Columbia, Canada, and the States of Idaho and Washington in the United States.
Founded in 1917, Lions Clubs International is the largest and most active community service organization in the world. There are now more than 1,400,000 Lions and 46,000 Lions Clubs in 210 countries and geographic areas worldwide.
Breaking News…
2019–2020 Governors Inducted — It is official! The nine MD19 DGEs made the trek to Milan for the 102nd LCI Convention (together with about 60 MD19 Lions— Nice showing, MD19!), took their oaths of office, and are now, officially, DISTRICT GOVERNORS. Congratulations to:

Governor Bob Nordland of District 19–A;
Governor Mike Lally of District 19–B;
Governor Pat Burch of District 19–C;
Governor Debbie Bostock of District 19–D;
Governor Frank Bega of District 19–E;
Governor Ken Allan of District 19–F;
Governor Stephen Staudinger of District 19–G;
Governor Patty Allen of District 19–H, and;
Governor Cec Specht of District 19–I.

Allan Hunt Elected International Director — Congratulations to MD19's, and Canada's, very own Allan Hunt, who was elected to a two year term as an International Director at the 102nd International Convention, July 5 to 9, 2019. ID Allan, who hails from the Chilliwack Mount Cheam Lions Club, served as the Governor of District 19–H in 2003–2004, and as MD19 Council Chair in 2007–2008. Best wishes from all of MD19 to ID Allan on his new Lions adventure.
Dr. Patti Hill Elected 3rd V.P. — Rounding out Canada's virtual sweep at the LCI Convention, a big MD19 shout–out goes to newly–elected, International 3rd Vice President Patti Hill! VP Patti has been a member of the Edmonton Host Lions Club, in Edmomnton, Alberta Canada, since 1990. She served a two–year term as International Director from 2007 to 2009. She is a teacher, a certified teacher of the deaf and hard of hearing, a registered psychologist, and a former principal and post—secondary instructor.

Newly–elected International Director Allan Hunt and International 3rd VP Dr. Patti Hill

The Border Crossing — The May/June, 2019 edition of The Border Crossing, MD19's official newsletter, has hit the newsstands! Just click here to view or download the current or past issues, or click here to cut to the chase and download the current issue now!
Wants And Needs…
2019–2020 MD19 Committee Openings — The committee members, committee chairs, and coordinators serving the MD19 Council of Governors, and all of MD19, for the 2019–2020 fiscal year are now being filled. If you are interested in serving on an MD19 committee, getting a taste for what serving Lions is about beyond your club, zone or district, or are just curious what MD19 committees do, just drop Council Chair Elect J.D. Nellor an email and he will hook you up with the party or parties who make such appointments (which may well be him). Want to know what positions are available? Just hop on over to the Brain Trust tab in the About page for a list of all committtees, appointtees and the persons serving in those positions for 2018–2019, pick one or two you might be interested in, and let VCC J.D. know. It will not hurt one bit… Guaranteed… Just do it!
USA/Canada Forum Help Wanted — The 2019 USA/Canada Lions Leadership Forum Committee needs your help! The Forum will be held in Spokane September 19–21, 2019. Contact host committee chair, PDG Laura Wintersteen–Arleth, lionlaurawintersteen@gmail.com by email or 509-999-6282 by phone, for more information and to volunteer.
Reminders…
NEW MD19 EMAIL ADDRESSES — We know. It is hard to break a tried and true routine. But the MD19 staff email addresses have been updated, so the time has come to update your contact list to conform. You can find the new addresses on this site's Contact page, but just to make it as easy as we can, here they are:
Other than E.D. Peter's new email address reflecting his new job title, these changes are subtle (the change is that they now end in ".org", not ".com"), so look carefully. And if you mess up and happen to send something to one of the old ".com" email addresses? Well… they will still work… for awhile… but one day they won't… and that day is near! So, make the changes now before you forget and get a bounce–back you do not undersrand down the road!
Don't forget to check out the District pages for Club events and announcements from their little corners of MD19's little corner of the world: