Celebrate
The MD19 Virtual
Convention… 🥳
It's baaack! The 2021 MD19 Annual Convention is back on the calendar! And you can attend the Convention without leaving the comfort of your own home!
MD19's annual convention is now virtual! "Convo 2021", will be held online Friday and Saturday, November 5 and 6, 2021.
Registration to Convo 2021 is only US$2500, which covers… everything!
Yes, you read that right— US$2500! No hotels, no $3500 luncheons, no add–ons, no 3–gas–stop travel. US$2500 gets you in the door and access to everything the convention has to offer.
And guess what? You can register for Convo 2021 today! Online! Right now! It is way easy to do, doesn't hurt a bit. So why wait? Just buy your ticket(s) to Convo 2021 today!
Learn
Welcome To Online
Learning… 😲
Convo 2021 will have all the usual MD19 Convention fare— presentations, awards, a Memorial service and a very special International Guest— International 2nd Vice President Dr. Patti Hill. Learning opportunities at Convo 2021 galore: live rap sessions for zone chairs, club presidents, secretaries, treasurers and membership chairs; Leo symposiums; break–outs on topics like Internet Safety, Building Club Membership, Redistricting MD19, Service Reporting, LCI's Use Of Funds Rules, Insurance For Club Activities And Fund Raising, Yoga, and as they say, more…
Check back here often: The full list of seminars, activities and the convention schedule will be available for download soon!
Fun
Virtually Together
Again… 😷
Okay, so hugs and handshakes may still out of bounds for awhile longer. But we are LIONS! There is no reason to let a little pandemic get in our way of getting together. We can still have a convention without having to drive hundreds of miles, hours on end, to get there! We can still get together, see each other's smiles, enjoy the company of friends from all around MD19, rekindle friendsips that cross borders.
Virtual fellowship is the order of the day at Convo 2021:
Want to have a virtual luncheon, swap stories and catch up with Lions you have not seen for 6 months? You got it—lunch time is on the Convo 2021 schedule: you can make your own soup and sandwich, catch up on all the gossip in a virtual room with your fellow Lions and kibitz away to your heart's content.
What about a hospitality room? You bet— happy hour is on the agenda (with a special, Lions cocktail recipe or two that you will be able to dowlnoad, just for the occasion— be sure to check back here for download instructions).
It is time to party! There is no reason to even "have to think about it". US$2500 is all it takes. Just do it. Get your ticket(s) to Convo 2021 today.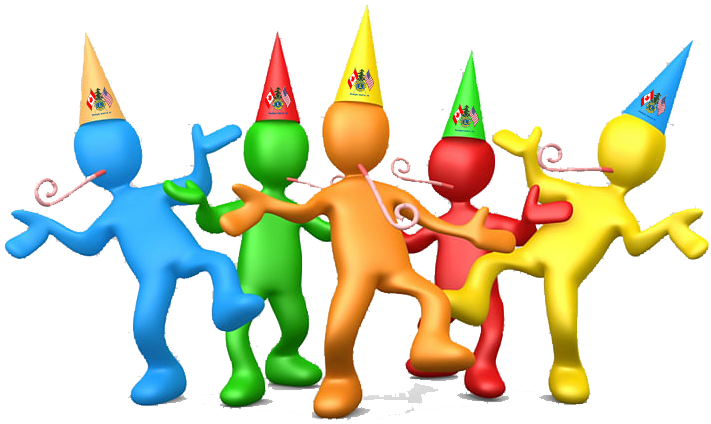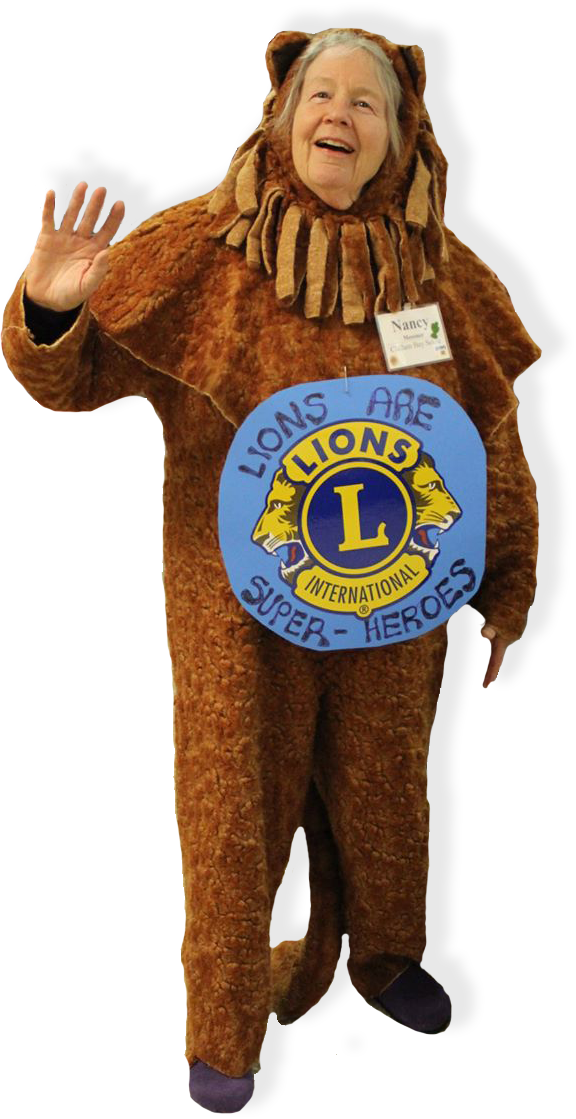 Be A Lion
Yes, We Can Still
Make It Happen… 😁
Guess what? You, too, can help make Convo 2021 happen:
Got something to peddle? Vendor "tables" are available for a small fee (which includes one conference ticket).
Information "tables" (not for sales, solicitations or raffles) are available with your registration for the asking.
Want to help with conference expenses? Sponsorships and advertising opportunities abound (and are encouraged 😁).
Have something you can share? You can be a presenter! Now is your chance to put on your own seminar— a virtual convention has a lot more space available for more MD19 Lions to participate than is available at a live convention. And best of all, you do not even need to present "live". Recorded PowerPoints and videos from 15 minutes to an hour on a topic you are passionate about, that you think will interest MD19 Lions, are ideal.
Don't be shy. Contact MD19 Executive Director Peter Anderson for details, templates for PowePoint presentations, parameters for recording your own presentations, sponsorships, vendor tables, or just plain, old, everyday questions.
But most of all, be a Lion. BE A LION! Be a part of MD19's Convo 2021. Only US$2500 for a convention! What are you waiting for? Click the button and Get your ticket(s) to Convo 2020, now.